DUNEDIN FENCING AND LANDSCAPING
Fence Builder Dunedin | Deck Builder Dunedin | Retaining Walls Dunedin

Welcome to Dunedin Fencing and Landscaping! We specialise in making your outdoor space look beautiful while providing safety and security. Whether you're looking for a fence or landscape project, we have the expertise and craftsmanship to ensure your vision is realised.
With years of experience, our team has completed countless projects with precision and care, delivering results continuously.
Are you ready to take your backyard from drab to fab? If yes, then you've come to the right place. Here at Dunedin Fencing and Landscaping, we treat each job as our own. Our attention to detail makes us stand out from the crowd – no matter how big or small the project may be. Plus, we offer competitive prices to get more bang for your buck without compromising quality.
Ready to start transforming your outdoor space into something special? Get in touch today, and let's bring your dream backyard to life together!
Boundary Fencing

Deck Building

Pool Fence Installation

Retaining Walls

And More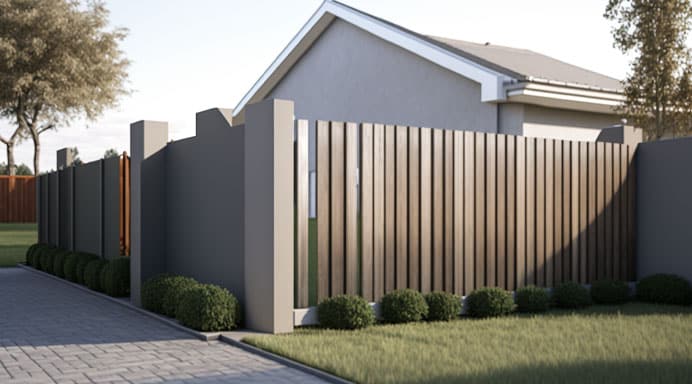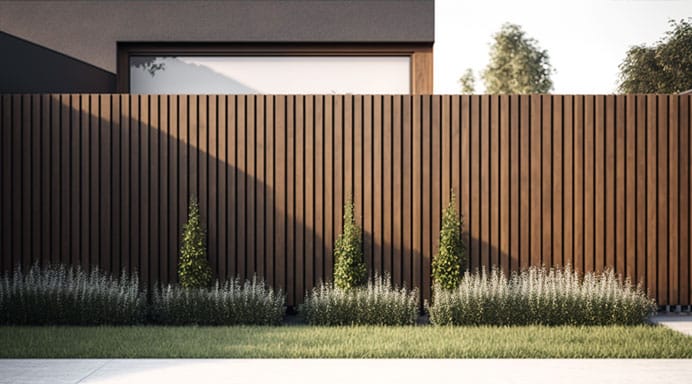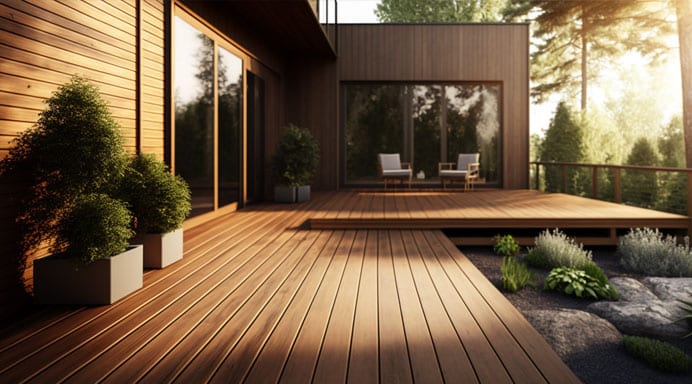 About Us:
Dunedin Fencing and Landscaping offer a wide selection of decking, fencing, and retaining wall services in the Greater Dunedin, Otago Area. Our unique designs are tailored to meet our customer's needs and desires. We also provide professional installation services from our experienced staff members. We aim to provide top-notch craftsmanship at an affordable price and exceed your expectations.
We have been proud to serve the Dunedin community for years with reliable and high-quality results. Whether you need a new fence for your backyard or a complete to remodel of your outdoor space, we guarantee timely completion and budget-friendly services. Our experienced team offers residential and commercial Dunedin Fencing services, ensuring customer satisfaction no matter the project.

Our Services:
Our Dunedin Fencing team of experienced professionals is trained in the most modern techniques, ensuring a high standard of workmanship. We specialize in all types of fencing and deck building services and landscaping solutions for residential and commercial properties. Whether you're looking for a custom fence or need regular maintenance on your existing fences, we can help you get the job done right.
Additionally, we offer landscape design plans tailored to fit any budget or style preference. With our years of experience and dedication to customer satisfaction, you can be sure that when you choose us for your fencing and landscaping projects, you will be getting top-notch work completed in an efficient manner.
We aim to make your outdoor living space look beautiful with our creative designs and superior construction. This means taking care of every detail from start to finish, including choosing the best materials for each project and providing ongoing support after completion if needed. From decks to patios to complete backyard transformations – no matter what type of Dunedin Fencing property improvement project you have in mind, we're here to help you bring it to life!
Residential Fencing Dunedin:
We offer top-notch fencing and landscaping services in Dunedin, Otago, NZ. Our experienced professionals have provided exceptional fence building for years, ensuring that each job is completed to the highest standards.
We specialise in residential and commercial properties and provide many options, from traditional wood fences to modern aluminum ones. Plus, we are fully licensed and insured so you can rest assured knowing your property is safe with us.
Our Dunedin Fencing experts will help you select the best materials for your needs; our goal is always to create an aesthetically pleasing result while being mindful of budget constraints. We understand the importance of having a secure fence that looks great and meets all safety requirements.
With our professional installation service, you can be sure that your new fence will stand up against any test of time or weather conditions. Moreover, we guarantee customer satisfaction every step – from initial consultation to completion!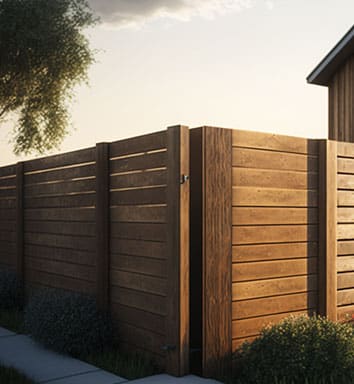 Deck Building Dunedin: Decking Dunedin
We're Dunedin Fencing and Landscaping, the premier deck builder in the area. We specialize in creating custom decks that are tailored to each customer's exact specifications. Our team of experienced professionals is dedicated to providing quality workmanship on every project we undertake. From conception to completion, our goal is to make sure our customers get a beautiful outdoor living space they can enjoy for years to come.
Our design process begins with an initial consultation where we will discuss your needs and preferences; this allows us to develop a plan that meets both your aesthetic requirements as well as any local building codes or regulations. Once the plans have been finalized, we begin constructing your dream deck using only top-quality materials and craftsmanship. With our attention to detail, you know that when the job is finished your new deck will be built to last.
From start to finish, we strive for excellence in building amazing outdoor spaces for our clients. Whether it's a small balcony or a large backyard patio, trust us at Dunedin Fencing and Landscaping—we won't disappoint you! With our expertise and commitment to Dunedin Fencing quality service, you can count on us when it comes time to build the perfect outdoor oasis of your dreams. Now let's discuss how we can provide durable retaining walls for residential and commercial properties.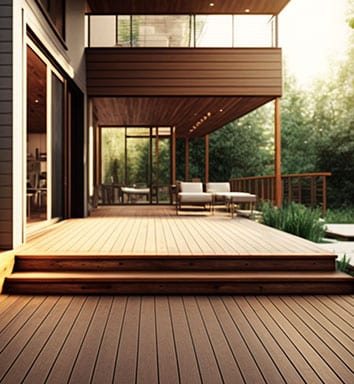 Commercial Fencing Dunedin:
Dunedin Fencing and Landscaping is a perfect choice, specialising in providing exceptional fencing services to businesses all over the region. Our proficient team of experts can assist you in finding the most suitable solution for your property. We offer various materials, such as vinyl and wood to ensure your commercial fencing provides the privacy and security you require. Moreover, we offer retaining walls in Dunedin that add a visually appealing element to your outdoor area.
Our retaining walls are specifically designed to be durable and long-lasting. We employ quality materials and construction methods that ensure both beauty and endurance. We can also tailor our retaining wall designs to meet your specific requirements and preferences. With Dunedin Fencing and Landscaping's experienced professionals working on your project, you can trust that it will be completed efficiently, safely, and swiftly.
We understand how crucial secure fencing is for businesses, and we pride ourselves on delivering exceptional commercial Dunedn fencing services at competitive prices. Regardless of the type of business you operate or the type of fence you require, our team is always ready to create a secure environment for your employees and customers. Let us demonstrate why more businesses prefer us for their commercial fencing needs in Dunedin!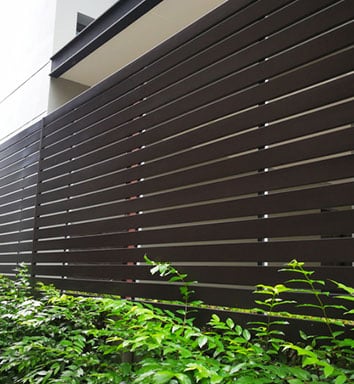 Retaining Walls Dunedin:
At Dunedin Fencing and Landscaping, we specialize in constructing retaining walls that are both visually appealing and structurally sound. Our team of skilled professionals can build a range of styles to suit any property or need; from rustic fieldstone to modern precast concrete blocks. We also offer various options for the type of wall you require, such as a vertical face with gravity footings or stepped back with cantilever support.
Our experienced craftsmen use only high-quality materials when building your retaining wall so it will remain strong and secure for years to come. Furthermore, our customers always have access to personalized advice on which design is best suited for their particular needs and budget. With us at the helm, you'll be sure to get exactly what you desire!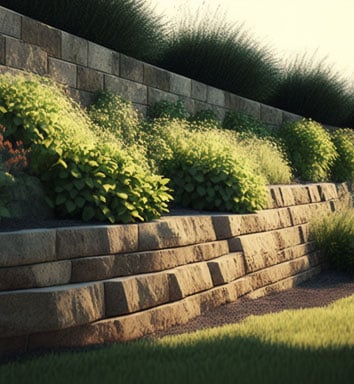 Dunedin Fencing – Benefits Of Working With Us
We are committed to providing exceptional customer service and quality workmanship. Our team comprises experienced professionals who are passionate about their craft and strive to exceed your expectations on every job.
We understand that each project is unique, so we take the time to get to know you and your needs before beginning any work. You can expect personalized attention throughout the entire process from start to finish.
We will ensure all of your questions are answered and provide detailed estimates based on the scope of your project. Rest assured knowing you're in good hands when choosing Dunedin Fencing & Landscaping!
Our goal is always to deliver results that make our clients happy with their outdoor space while staying within budget. From design consultation through installation, we are here to help create an outdoor oasis that meets all of your Dunedin Fencing needs.
Dunedin Fencing – Process From Start To Finish
We strive to provide our clients with the best service possible at Dunedin Fencing and Landscaping. We take the time to understand their needs, so that we can design a solution that meets their specific requirements. Our process is simple and efficient, providing an easy path from start to finish:
Assess your property – The first step in any fencing or landscaping project is assessing the size of your property and deciding what type of fence or landscape you are looking for.
Quote & Design – Once we have assessed your property and determined your needs, we will provide you with a comprehensive quote and design plan for approval before proceeding further.
Install – After you approve the quote and design plan, our experienced installation team will arrive on site to begin work on transforming your vision into reality.
Maintenance – Finally, once the Dunedin Fencing job has been completed, we offer maintenance services to ensure everything stays up-to-date with local standards and regulations as well as ensuring it looks its best year round!
We always ensure each part of our process runs smoothly; this allows us to create desirable solutions tailored to meet our client's needs efficiently and quickly.
Dunedin Fencing – Designing & Customising Solutions
At Dunedin Fencing and Landscaping, we understand how important it is to design a solution that meets the individual needs of our customers. That's why our team takes the time to customise each project according to your specifications.
We work with you every step of the way, from concept to completion, so you can be sure that your fence or landscaping project will turn out just as envisioned. Our experienced staff are skilled in selecting materials and designing plans tailored to meet local building regulations while maintaining aesthetics.
By considering all factors involved – both aesthetic and functional -, we ensure a custom fencing or landscaping result that fits within your budget yet exceeds expectations.

We Serve Dunedin and the Surrounding Areas
We offer fencing services in Dunedin, Otago and throughout New Zealand. Our experienced team are here to provide quality solutions tailored to your individual needs. We specialize in custom-made fences that can be built according to your specifications. Whether you need a fence for privacy or security purposes, we have the perfect solution for you.
Our team is experienced in all aspects of fencing design and installation so no matter what type of fence you require – wooden, metal, vinyl or chain link – our experts will ensure it is installed correctly and efficiently. We also take pride in offering a wide range of landscaping features such as retaining walls and paving stones which can enhance the appearance of any property.
To top it off, we provide regular maintenance services on both residential and commercial properties to keep them looking their best year round. With Dunedin Fencing & Landscaping, you know you're getting the highest quality service at competitive prices every time.
Dunedin Fencing – Understanding Building Regulations
When building a fence, you must understand the applicable local regulations and codes. Failing to do so could result in hefty fines or even having your project redone. To ensure compliance with all applicable rules and regulations:
Research:
Check municipal websites for special requirements & restrictions
Look into zoning laws & deed restrictions
Review homeowners association guidelines (if applicable)
Consult Professionals:
Talk to an experienced contractor about any questions/concerns
Get professional advice from an engineer/architect if needed
Follow Guidelines:
Pay attention to setback measurements, height limits, material type etc.
Obtain necessary permits before beginning construction.
Knowing what is required up front can save time and money in the long run. It will also help avoid potential issues during inspection or when it comes time to sell your home. With this knowledge in hand, you are now ready to move on to the next step of seeking out professional advice and guidance.
Dunedin Fencing – Professional Advice & Guidance
We understand that finding the right advice can be difficult at Dunedin Fencing and Landscaping. That's why our team of professionals are here to help you through the entire process – from start to finish. We will provide you with detailed information on building regulations and design considerations so that your project is cost-effective, safe and meets all local requirements.
Our experts also have a wealth of knowledge about materials and installation techniques, giving you a great deal more options when it comes to selecting fencing or landscaping for your home or business premises.
Our staff will work closely with you throughout the decision-making process, ensuring that each step is taken in accordance with local regulations. With this reliable guidance, you can rest assured knowing that your outdoor space is up to code and looks exactly as envisioned.
Dunedin Fencing – Maintenance & Repair Services
We offer a variety of maintenance and repair services to our customers in Dunedin, NZ. Our team is highly skilled and experienced at all fencing installation, repairs, and maintenance aspects. We provide the following services:
Fence Repair
Gate Installation/Repair
Deck Refinishing
Stain Application
In addition to these tasks, we also clean up any debris or materials left behind after completion of a job. We take pride in making sure that every service provided is done with quality and care. We strive to ensure customer satisfaction on each project no matter how big or small it may be. With this focus in mind, our ultimate goal is for you to have a fence that looks great and lasts for years to come.
Contact us today for a quote!
Frequently Asked Questions for Dunedin Fencing
What Materials Do You Use For Fencing And Landscaping?
We always utilise the best materials at Dunedin Fencing and Landscaping to build stunning, long-lasting fence and landscaping projects. We offer a variety of materials available to fit any style or budget, from hardwood panels to metal pillars. For your landscape project, we can provide a variety of stone cladding, decking, and other elements.
In order to meet your demands as effectively as possible, our knowledgeable staff is devoted to taking into account things like the environmental impact of our products. We always endeavour to make sure that our work is efficient and cost-effective while yet producing the highest-quality outcomes.
Choose composite wood instead of conventional wooden panels if you're seeking for a more affordable solution for your landscaping project. Composite wood may offer comparable aesthetic appeal at a cheaper price range than many other materials since it is strong, simple to maintain, and lasting.
What Is The Average Cost For Your Services?
When it comes to fencing and landscaping services, you might be wondering how much it costs. Dunedin Fencing and Landscaping provides quality work at a fair price. Here are some of the factors that affect the cost:
1. The size of the project – larger projects mean more materials, labor, and time.
2. The type of fencing or landscaping needed – different materials and processes are required for different types of fencing and landscaping.
3. Location – installation costs may be higher in certain areas due to travel expenses or local ordinances requiring specific permits or fees.
4. Additional services – additional services such as painting, staining, sealing, etc., can add to the overall cost.
We understand that cost is a key factor when considering any home improvement project, so we strive to provide our clients with an accurate estimate before beginning any job. We always take into account your budget and needs when providing our services so you get the best value for your money.
What Is The Turnaround Time For A Project?
To get the ball rolling on your project, you'll want to know the turnaround time. Well, it all depends on the scope of the project. While we strive to be as efficient as possible, there are several factors that can affect our timeline. To give you a better idea of what to expect, here's a quick rundown:
First off, size matters when it comes to estimating turnaround times. The bigger the project is, the more time it will take us to finish it. Secondly, complexity is also a factor; projects with intricate designs or multiple elements require extra attention and can take longer than standard projects. Finally, availability of materials and staff expertise can also impact how quickly we can complete a job.
So while there isn't one simple answer for what our turnaround time looks like, rest assured that we'll do our best to complete each job in reasonable time without cutting corners. We make sure every detail is taken care of so that you're left with a product that you can be proud of – no ifs, ands or buts about it!