Fencing Contractor – About Us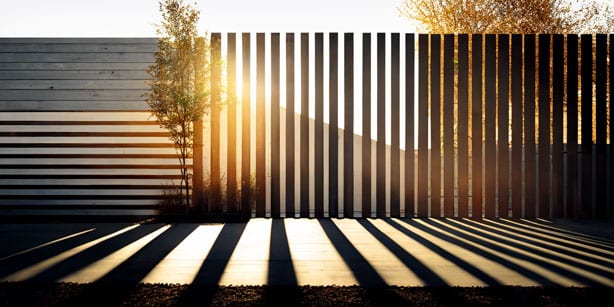 Welcome to Dunedin Fencing and Landscaping – the leading fence and landscaping service in Otago! We take pride in our quality workmanship and customer service, providing a range of services that will make your outdoor space look amazing. Whether you're looking for a privacy fence or just need some shrubs pruned, we can help. Here's an overview of what we do and why you should trust us with your project.
At Dunedin Fencing and Landscaping, we specialise in all types of fencing, from wood picket fences to ornamental iron gates. Our team has years of experience installing durable products built to last long-term. Plus, our professional installation ensures no gaps between posts so there is no room for animals or pests to invade your property. You can be sure that every job is done right the first time.
We don't only install fences – our experienced landscape technicians offer full-service landscaping as well. From planting trees and shrubs to laying sod, we have the expertise needed to create stunning outdoor spaces that enhance the beauty of any home or business setting. And if you ever have questions about maintenance or require repairs down the road, our friendly staff is always here to help.
When it comes to fencing and landscaping projects in Dunedin, trust Dunedin Fencing and Landscaping for superior results at competitive prices!

Types Of Services Offered
At Dunedin Fencing and Landscaping, we offer a variety of services for residential and commercial properties. Our experienced professionals specialize in custom-built fences, decks and other outdoor structures that can add value to any property. We also provide full landscaping services, such as shrub trimming, tree pruning and lawn care maintenance. With years of experience in the industry, our team is equipped with the knowledge needed to help you create a beautiful outdoor space.
Our goal is to ensure each customer's satisfaction by delivering high quality service at an affordable price. We take pride in working closely with clients to understand their needs so that we can develop customized solutions that meet their budgets and preferences. 
Design Process For Fencing And Decks
At Dunedin Fencing and Landscaping, we understand that creating an outdoor living space is a big undertaking. That's why we take the time to get to know our clients before beginning any design project. We discuss every aspect of the job with you, from your desired aesthetics to budget constraints, so that all parties are on the same page.
We then create a detailed plan for each job using cutting-edge computer software. This allows us to visualize what the completed work will look like prior to construction, ensuring everyone is satisfied with the end result. After finalizing plans, we begin installing your new fence or decking structure quickly and efficiently.
With this comprehensive design process in place, you can trust us to provide superior craftsmanship and customer service on every project. 
Benefits Of Working With Dunedin Fencing And Landscaping
At Dunedin Fencing, we prioritize customer satisfaction above all else. We work hard to ensure that our clients get the best possible outcome for their fencing projects. This means using quality materials and offering an experienced team of professionals with years of fencing installation and landscaping knowledge.
Our expertise is reflected in every job we undertake; from start to finish, we guarantee a product that will last through even the toughest weather conditions. With us, you can trust that your fence will be installed correctly with no hidden costs or surprises. Additionally, our competitive pricing makes it easy to stay within budget without compromising on quality or service.
We are proud to offer the highest standard of professionalism and craftsmanship regarding fencing and landscaping services. Our commitment to excellence has earned us many satisfied customers over the years, making us one of the most trusted names in this industry. Moving forward into the next section, let's look at some of the locations serviced by Dunedin Fencing.
Locations Serviced – Fencing Contractor Dunedin
Now that you know the many benefits of working with Dunedin Fencing and Landscaping, let's take a look at our service area. We cover all of Otago, from Oamaru in the north to Balclutha in the south. Our team is also available for work further afield throughout New Zealand when required.
We are proud to provide fencing services and landscaping designs to residential homes and commercial businesses alike. Whether your property is large or small, rural or city-based, we have the experience and expertise needed to create an outdoor space you'll love. Contact us today to discuss your fencing project!